The French Stockinette
Store them neat, transport them well-dressed, export them with elegance
The French Stockinette
Store them neat, transport them well-dressed, export them with elegance
The French Stockinette
Store them neat, transport them well-dressed, export them with elegance
The French Stockinette
Store them neat, transport them well-dressed, export them with elegance
The French Stockinette
Store them neat, transport them well-dressed, export them with elegance
The oldest French manufacturer of stockinettes, REVILLET was founded in 1948. In 2012 it was taken over by a family of textile specialists — Emilie and Christophe Bruyère.
The company manufactures sacks customized to customer needs, be they carcass storage, pickling or any other use.
Thanks to our 20-year-long experience in textile manufacturing, we have reached exceptional levels of craftsmanship. We are infinitely curious. We master our trade and know how to put our great professional intuition and creativity at the service of innovation.
A dynamic and versatile team
Knitting, sewing and R&D are all done on our premises near LYON.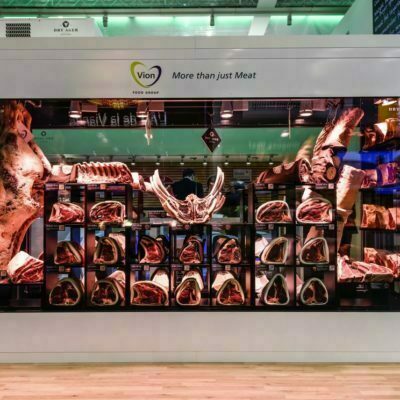 "Customer review" Some feedback following a trade fair in Cologne: It was a great opportunity to showcase our know-how. The display case itself was marvellous, and on top of that our products were highlighted by your stockinettes. Thank…
Read More